Dr Damien Appleton
Neuropsychologist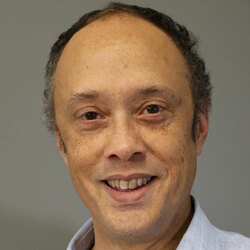 Damien is a registered Consultant Clinical Neuropsychologist specialising in Concussion, Traumatic Brain Injury, Stroke, Progressive Neurological conditions and Persistent Pain. Having worked in several countries Damien has experience working with people from a diverse range of ethnic and cultural backgrounds.
Damien is trained in a range of therapeutic approaches:
Acceptance and Commitment Therapy (ACT)
Cognitive Behaviour Therapy (CBT)
Mindfulness Based Therapies
Narrative therapy
Qualifications:
Doctorate in Psychology, University of Leicester, UK. 2018
Postgraduate Diploma in Clinical Neuropsychology, University of Glasgow, Scotland, 2013
Master of Clinical Psychology, University of Wollongong, Australia, 1997
Bachelor of Science (Honours) Psychology, Victoria University of Manchester, United Kingdom, 1991
Registrations
British Psychological Society Chartered Clinical Psychologist and Associate Fellow
Member of Association for Contextual Behavioural Science
Registered Clinical Neuropsychologist, New Zealand Psychologists Board
Member of New Zealand College of Clinical Psychologists
Member of the New Zealand Special Interest Group in Neuropsychology
Publications
Effects of a mindfulness-based stress reduction group programme on family carers. Mental Health Practice. Appleton P, Barrasin E, Hepworth A, Appleton D et al (2019)
Patient Experiences of the Uro-oncology Specialist Nurse: The Value of Information Giving and Directions for Future Research Cancer Nursing Practice. Barrasin and Appleton Cancer Nursing Practice (May 2018).
Our Disease: A qualitative meta-synthesis of the experiences of spousal/partner caregivers of people with multiple sclerosis. Appleton, Robertson, Mitchell and Lesley Scandinavian Journal of Health Sciences (September 2018).
Social worker resilience: The Sink Model. Barrasin, Lesley, Murray & Appleton. (2018)
British Psychological Society, South West Forum.
"In Control" A community anger management program for people with a brain injury Appleton & Gilchrist (2001) , Illawarra Area Health Service, Australia.